BISTel, a leading supplier of adaptive intelligence (AI) applications and equipment engineering solutions (EES) for smart manufacturing introduced a next-generation, AI powered equipment health monitoring and predictive maintenance (HMP) solution for smart manufacturing. HMP provides manufacturers with real-time, actionable insights into the health of their equipment and allows them to optimize performance, resulting in higher equipment utilization, better uptime, and substantially improved factory productivity. BISTel will demonstrate the new HMP in the Semicon West Smart Pavilion, Moscone Center.
HMP is a fully integrated solution that addresses a myriad of manufacturing problems and bottlenecks production and engineering productivity. Today, manufacturers face three common threats to maintaining high quality, high productivity plants and equipment – Unscheduled production stoppages due to lack of asset monitoring, lack of plant-wide insights into the health of equipment caused by data fragmentation across the factory and highly inefficient equipment maintenance programs that increase production costs and increase the replacement cost of critical parts. HMP addresses these challenges.
Industry leading data visualization
Whether you are an operator, engineer or executive, HMP integrates seamlessly with all other factory data management systems to provide the ultimate data visualization experience by providing each user with factory insights they need when they need it resulting in better and more meaningful decision making.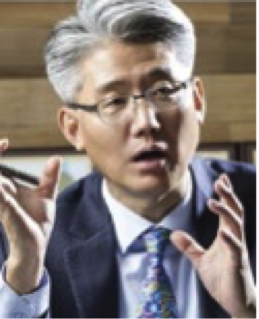 "Our new HMP solution integrates A.I. based advanced machine learning technologies to help customers detect and classify faults real-time, then uses predictive analytics to determine when faults might occur in the fu- ture or when maintenance should be done. As a result, downtime is vastly reduced, and productivity is greatly increased," noted W.K. Choi, CEO of BIStel.
About HMP
HMP's fab wide, real-time monitoring maintains the health of equipment and web-based visual- ization improves decision making. For example, HMP collects, contextualizes, and analyzes data to enable role-based dashboarding for all users across the factory. Other benefits include:
• New AI enabled smart applications offer deeper manufacturing intelligence and bet- ter factory insights. For instance, fault de- tection enables an early warning equipment failure system to help eliminates downtime and real-time notifications allow speedy corrective responses.
• Fault classification applications provides timely, actionable insights on equipment failures which helps to reduce troubleshoot- ing, repair time, and downtime.
• New, powerful A.I. predictive analytics enable data driven predictive maintenance which increases equipment utilization and eliminates downtime due to RUL failure.HMP is available on Siemens' MindSphere
cloud-based open IIoT operating system plat- form. It also is available on SK Telecom's Metatron cloud-based, asset performance manage- ment platform helping to provide powerful data analytics and manufacturing intelligence to customers globally.