By John Blyler, Contributing Editor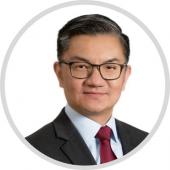 There is excitement in the market with the return of growth potential to the EDA tool market. Charles Shi, a research analyst at Needham & Company, sees an inflection point occurring in the growth of chip development tools.
As many of us will remember from a decade ago, the consensus was that EDA would stay at a low single-digit growth rate for some time. Indeed, the growth rate during 2010 was barely above 5%, according to the EDA Alliance. Still, the world's economies had just begun to emerge from the 2008/2009 recession. Since then, the EDA growth rate has been slowly but steadily trending upward.
"If you look at the financial data, one thing you can see is that the EDA industry growth was actually accelerating through the decade (up to 2020-21)," cites Charles Shi. "Still, many people worry that this growth resulted from changes wrought by the COVID pandemic or perhaps even the global trade wars, and the single-digit growth will return shortly."
Shi believes these viewpoints are short-sighted and that sustainable double-digit EDA growth is very possible for three main reasons: the slow down in Moore's Law, the rise of chip design in system companies, and the increase in startup activity.
Moore's Law Slowdown
There is a consensus that Moore's Law is slowing down as the scaling of chip designs has become far more difficult at the single-digit nanometer process nodes. Thus, it's more difficult to improve the power-performance-area (PPA) features merely from improvements in silicon process technology, which means that the focus has shifted to the design and architecture of chips.
"On the manufacturing side, TSMC has to do more for the so-called design-technology co-optimization (DTCO) activities – that is, the cooperative efforts between process engineers and chip and intellectual property (IP) design teams," noted Shi. "On the design side, certain applications are requiring a certain type of silicon architecture, which is leading to the diversification of chip design."
This idea that more customization is needed in today's chip designs is also supported by Makimoto's Wave, which highlights the cyclical nature of semiconductor designs between custom and commoditized (or programmable) designs. The result is that the number one driver to current EDA tool growth is increased customized chip designs.
System Company Growth
Shi described the second driver for growth as coming from the rise of designs from companies not previously described as semiconductor vendors, e.g., most FAANG tech companies like Facebook, Amazon, Apple, and Google. A good example of this phenomenon was Apple, previously a device company that now designs many of its own chips. While this is an expensive proposition, the benefits of customized designs are well worth it, especially when you sell hundreds of millions of devices every year.
And it's not only the big cell phone manufacturers developing their own chips. Shi sees similar trends in the automotive space thanks mainly to the chip storage of the last couple of years. Many automotive companies are rethinking how they manage their chip supply chain. Recently, Ford Motor Company and GlobalFoundries announced a strategic collaboration to "advance semiconductor manufacturing and technology development within the United States, aiming to boost chip supplies for Ford and the U.S. automotive industry."
The other motivation for automotive companies to engage directly with chip companies is the increased amount of electronics needed for electric and autonomous vehicles. All of which benefits the EDA tool vendors directly or indirectly. Interestingly, it shows that the EDA market is returning to a vertically integrated business with the in-sourcing of major chip design activities, notes Shi.
Startups Are Starting Up
According to the venture capital (VC) money trail, there has been a significant uptick in the number of startups entering the semiconductor space.
"All of a sudden, in 2019, the amount of VC money going into the semiconductors sector took off," explained Shi. "Many recent startups are engaged in AI chip design due to unique architectures resulting in customized chips and the slowdown in Moore's Law."
These things have opened new opportunities for small companies and startups. It looks like exciting times have returned to the chip space with (hopefully) double-digit profitability for EDA vendors.