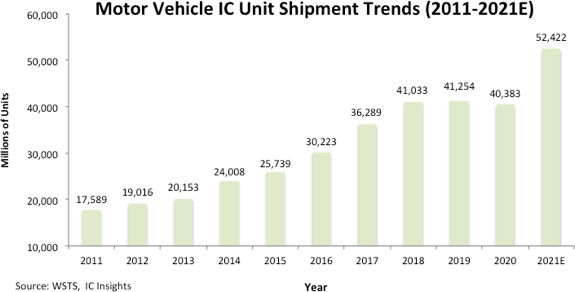 After years of moderate increases, IC suppliers blindsided by automotive IC demand spike in 2021.
SEMI, the industry association serving the global electronics design and manufacturing supply chain, today applauded the introduction of the America Competes Act of 2022 in the United States House of Representatives.
CyberOptics — Live from SEMICON West 2021
CyberOptics' new WX3000 Metrology and Inspection system, which Incorporates the company's NanoResolution Multi-Reflection Suppression™ (MRS™) sensor, enables the combination of high speed, high resolution and high accuracy for wafer-level and advanced packaging. At SEMICON West, Subodh Kulkarni, President and CEO, explains how it works and what's new in the company's other product lines.
Semiconductor Daily Digest in your inbox