By Emily Newton, tech journalist and the Editor-in-Chief of Revolutionized
A digital twin is a virtual, extremely detailed version of a physical asset. People create them as single components and all the way up to entire factories. Doing so can let them see the impact of certain decisions before moving ahead with them in real life. It's increasingly popular to use digital twins in manufacturing. However, they can be helpful before parts ever go into production.
A digital twin can help designers develop a product the best it can be without running into too many time-consuming roadblocks that disrupt production schedules.
Making the design process as streamlined and productive as possible is especially valuable when the items in question are in demand and in short supply, such as semiconductor systems. Here are some of the ways digital twins can help in such cases.
Reducing the dependence on physical prototyping
Prototypes are useful for helping designers figure out whether certain ideas are feasible before getting further into the design process. Digital twins don't always eliminate the need for physical prototypes, but they can minimize them.
When that happens, design teams can progress through various iterations faster than they otherwise might. That benefit can speed up the overall process and keep productivity levels high. It can also stimulate innovation by giving designers more freedom to test different versions in the virtual world.
Prith Banerjee is the chief technology officer at Ansys. He sees a future where engineers can combine digital twins with complementing simulations to reduce the reliance on physical modeling.
He explained how digital models could help engineers tweak designs and discover possible problems sooner than before. "… Engineers no longer need to build and test several different configurations. In the past, engineers would build multiple prototypes in hardware, resulting in long times and cost. Now they can build the entire virtual prototype through software simulation and create an optimal design by exploring thousands of designs," he noted.
The lower reliance on physical prototyping cuts costs and accelerates decision-making. It also lets designers weigh in on design options without being in physical locations with their teammates. Since the digital twin is a virtual rendition, people could view and comment on it regardless of where they are.
Designers can also show clients digital twins and get immediate feedback without face-to-face meetings. Customers receive accurate expectations of a semiconductor system in development, leading to more productive conversations with the design team.
Increasing visibility throughout the design process
Digital twins can also make semiconductor designers more aware of potential issues that they may not otherwise notice until much later in the overall process. That's one of the reasons why Siemens collaborated with global semiconductor IP company Arm to develop a digital twin.
The work in this area relates to more-connected vehicles. The digital twin allows simulating and verifying subsystem and system-on-chip (SoC) designs to gain new insights into how those chips will perform within a car long before the automobile goes into production. For example, the digital twins can show a chip's estimated power and performance metrics, helping designers understand what's working well and where improvements should occur.
Dipti Vachani, the senior vice president and general manager of Arm's automotive and IoT line of business, said, "Developing future transportation solutions requires collaboration across complex ecosystems. Arm technology has been deployed in applications across the whole vehicle for more than two decades, and our collaboration with Siemens redefines what is possible in terms of safety-capable, scalable heterogeneous compute."
Designing chips for the automotive industry comes with particular challenges due to the vast number of variables a car could encounter during its useful life. "In developing and validating an automotive SoC, the input [designers must deal with] is 'the whole world' — including whatever weather and road conditions a vehicle must operate in. And the output that must be verified is that their new SoC/vehicle is not running over anyone," said David Fritz, the global technology manager of autonomous and ADAS at Siemens.
However, using a digital twin makes semiconductor systems designers more aware of how those variables could affect their chips. Having those details earlier in the process allows design team members to make adjustments before getting too far ahead of themselves and having to backtrack.
Aiding production decisions
Designers might review a digital twin's features before deciding which techniques to use when finishing a printed circuit board with a soldering iron. Lead-free soldering emerged as the industry standard in 2006. People can handle it with a conventional iron, but they must know that this technique requires higher temperatures than other soldering techniques.
However, designers may choose automated options, such as miniwave soldering. It produces high-quality solder joints and is an easily reproducible method. Soldering procedure decisions do not come up in the earliest design phases. However, examining a digital twin allows thinking ahead about how to meet production deadlines without encountering slowdowns.
Digital twins also let designers examine a semiconductor's lifecycle from the early stages, rather than waiting until production begins in a manufacturing plant. That capability can unlock new insights that enhance all stages of creation for a semiconductor system.
Anne Asensio is the vice president of design experience at Dassault Systèmes, a French software company. She sees digital twins as wholly uprooting current design processes, saying, "We are at the very beginning of a huge change that may transform the way we design. It's a huge revolution for the future, and we've only seen the first stage so far."
She continued, "This ability to visualize any given element in 3D — it could be an object, a service, a system or an entire city — and play with all the physical rules within the conformity of science is an incredible power. For designers, it is a clear access to design not just the product but its behavior, the experience and its entire life cycle at the front end of the creative process."
Achieving more balance and security in the semiconductor supply chain
Statistics from 2019 showed that the United States has an approximately 85% share of the chip design market. However, it has only a 12% share of the semiconductor manufacturing market.
Various efforts are underway to bring more semiconductor manufacturing back to the United States, thereby securing the country's supply chain in a time when semiconductors are in tremendous demand there and elsewhere. Digital twins could simultaneously assist designers and manufacturers in overcoming some of the current production issues, particularly until new semiconductor factories get built.
For example, one of Bosch's German semiconductor factories features a digital twin that aids employees in dealing with challenges related to process updates and building construction. The digital twin version of the factory contains approximately 500,000 objects, making it a useful resource for ironing out future production plans.
Another ongoing effort to use digital twins to deal with supply chain issues comes from the U.S. Department of Defense (DoD). More specifically, it will depend on them to validate chip assemblies or individual devices before putting those components into weapons. The idea is that this project could strengthen the supply chain while also establishing provenance for the semiconductor systems.
If designers and manufacturers more frequently use digital twins to collaborate, production levels could remain high while ensuring all parties are on the same page about components in development. Giving everyone access to the same updated and reliable information can reduce many issues that could otherwise slow production or result in missed expectations.
Digital twins can help semiconductor designers succeed
It's still not as common to use digital twins in semiconductor design as manufacturing. However, this overview shows there are numerous compelling reasons to rely on them throughout that phase. Designers must continually develop new, better chips at least as fast as competing companies in the marketplace. Digital twin technology could help them achieve that feat and notice other advantages that were out of reach before using these innovations.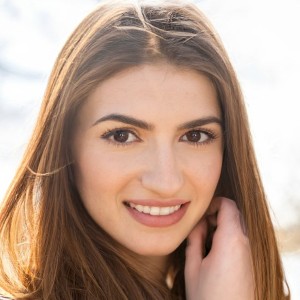 Emily Newton is a tech journalist and the Editor-in-Chief of Revolutionized.