Semiconductor Manufacturing and the Future
Originally held on May 12, 2022
Now available for On Demand viewing
Microelectronics is the largest industrial user of water and ultrapure water (UPW) and is vital to the quality and yield in the production of wafers and integrated circuits.  Today's industry is challenged to produce more accurate measurement and better quality water, as well as reduce volume of water used in production along with a focus of reclaim, reuse, recycle that increases the analytical parameter use.  With demand for semiconductor continuing to grow and the rapid advancement in the industry, critical analytical parameters required for the production of UPW for improved process control and how to use these measurements for maximum output is key.
In the webinar, you'll learn:
Key analytical measurements to increase yield of semiconductor manufacturing process and the role they play in the wafer processing.
TOC (total organic carbon) control to assure removal of organics and prevent bacterial contamination
Resistivity to control the ionic UPW quality and its role in the RCA process and other SEMI tools
pH control as a critical parameter to the CMP process
Recommendations for reclaim/reuse/recycle
Little-known factors to consider when selecting an accredited calibration vendor, including data security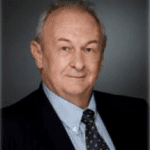 Jim Cannon
Head of OEM & Markets
Mettler Toledo Thornton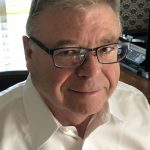 Pete Singer, Editor-in-Chief
Semiconductor Digest
After receiving a B.S. in Biology, he continued with graduate degrees in Microbiology and Biophysics, and an MBA in Marketing and International Management. Mr. Cannon has over 35 years of experience in the management, design and development of ultrapure water treatment and technology. This includes measuring differential conductivity and UV oxidation for the detection of TOC in UPW and the design and commercialization of electrodeionisation modules.
Mr. Cannon is currently involved in the standards and regulatory organizations for the Semiconductor, Photovoltaic and Pharmaceutical markets, including the facilities and liquids committee, Reclaim/Reuse/Recycle Task Force and the UPW task Force. He has also involved in the development and the commercialization of alternative online microbial detection technology.
METTLER TOLEDO
Website: https://www.mt.com/us/en/home/products/Process-Analytics.html
Email: mtpa@mt.com
METTLER TOLEDO Thornton is a leading supplier for on-line pure water treatment measurements for the microelectronics industry. Our innovative multi-parameter instruments and sensors are specified to monitor UPW systems in the majority of semiconductor manufacturing facilities worldwide. We are a leader in pure and ultra-pure water monitoring offering real-time, in-line measurement using process analytical equipment that provides transparency and better process controls. Measuring directly in the process, eliminating the possibility of false readings due to contamination; supplies a constant stream of real-time measurements and allows rapid corrective action when necessary. Most significantly, in-line analytical measurements enable reliable, accurate measurement that enables product quality.