DAVE LAMMERS, contributing editor
The semiconductor industry is facing two ongoing shortages: a dearth of engineers, including IC designers, and a gap between supply and demand of equipment, particularly tools for older process nodes.
Two panels at the IEEE Symposium on VLSI Technology and Circuits, held in-person and virtually in Honolulu in mid-June, tried to come up with solutions to these seemingly intractable challenges.
The chip shortage problem came about as demand surged for consumer devices during the Covid pandemic, leading to "an unprecedented opportunity for our industry," said panel moderator Joe Macri CTO at AMD, who noted that client devices now sell at a rate of 350-370 million per year. Lean inventories and surging demand, along with "supply chain chaos," all came together to "hit us hard."
Neal Fernandes, a vice president at Lam Research, said equipment suppliers were unable to meet demand partly because the second-tier suppliers have been unable to get the ICs, circuit boards, and other components they need to make sub-assemblies. "The sub-tier is constantly facing the chip shortage," he said.
The equipment industry needs to figure out how to "meet the surge in demand for the equipment needed for older process nodes," Fernandes said. Suppliers have traditionally focused primarily on leading-edge equipment, but now must "share resources" between trailing-edge demand and leading- edge tools.
Chidi Chidambaram, a vice president at Qualcomm, noted that the chip industry's revenues are projected to grow at a 9 percent annual rate, but capacity expansions are in the 7 percent range. With demand from artificial intelligence and 5G wireless set to accelerate, he said the industry needs more leading-edge capacity. However, what has changed is that demand is strong "across the board, including for RF and older technologies. If the Internet of Things grows quickly, we will need new fabs for older technologies."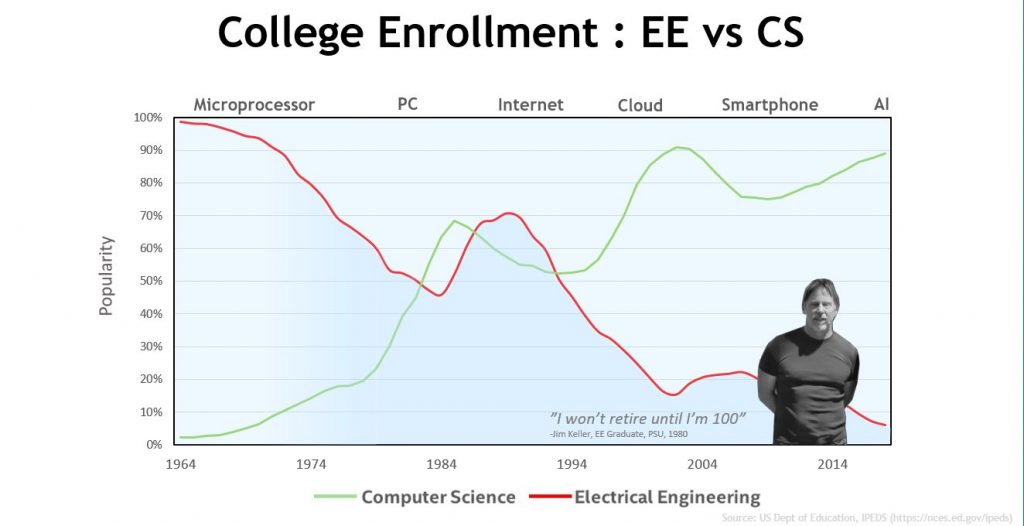 Chidambaram said the semiconductor industry needs to figure out "how to invest in older technologies. We need to more uniformly distribute investments, in an industry that has been geared primarily toward the leading edge."
Raja Koduri, executive vice president at Intel Corp., said the industry is on the cusp of strong demand for leading-edge capacity, as machine learning and other compute-intensive applications take off. "We are entering a new phase, and I believe that for the next five years we are looking at a lack of leading-edge capacity," he said, adding that leading edge by his definition includes the N-1 and N-2 nodes.
Ingu Yin Chan, a senior vice president at ASE, said back-end suppliers have a hard time dealing with the boom-and-bust cycles of the chip industry. The chip shortages are caused "by increased consumer demand for devices and connectivity, complicated by COVID restrictions (affecting the manufacturing workforce)," Chang said.
Click here to read the full article in Semiconductor Digest magazine.