The Need for Accredited Calibration for
Compliance to IATF 16949
Originally held on March 16, 2022
Now available for On Demand viewing
IATF 16949:2016 is relatively new but a significant change that details specific requirements for test and
measurement equipment calibration laboratories and vendors. It can be used by any supplier, large or small, and
directly semiconductor manufacturers in the automotive supply chain.
What You'll Learn:
The Automotive Task Force Standard of IATF 16949, and how it affects semiconductor manufacturers
The requirements for internal and external labs regarding accreditation and other parameters
Strategies for creating a smart calibration strategy to pass IATF 16949 audit
Little-known factors to consider when selecting an accredited calibration vendor, including data security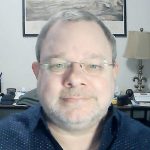 Guy Robinson
ASQ Certified Quality Auditor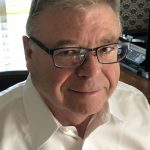 Pete Singer, Editor-in-Chief
Semiconductor Digest
Guy Robinson is an independent consultant specializing in ISO17025, AS9100 and ISO9001 Quality Management Systems. As Lead Assessor for American Association for Laboratory Accreditation (A2LA), he is certified by the American Society for Quality (ASQ) as a certified auditor, Guy will offer his expertise in metrology and hands-on experience with calibration services for test and measurement equipment.
This webinar is sponsored by Tektronix, the leading accredited calibration services provider with 75+ years of experience in serving the world's largest mission-critical manufacturers in aerospace and defense, semiconductor, automotive, medical, communications, and other industries. Tektronix works as a strategic partner, delivering tailored calibration service solutions that save time, cost, and hassle in achieving accredited and/or certificated calibrations for electronic test and measurement equipment. Tektronix employs over 180 ISO/IEC 17025 accreditation parameters and offers an extensive global service network that encompasses 100-plus locations with more than 1,100 experienced and certified technical associates. Learn more at www.Tektronix.com/calibration-services.