The Society of Chemical Industry (SCI), America Group, announced on May 5, 2016 that Peter Trefonas, Ph.D., corporate fellow in Electronic Materials at Dow Chemical Co (NYSE:DOW), has won the 2016 SCI Perkin Medal. This honor recognizes Trefonas' contributions in the development of chemicals that enable microlithography for the fabrication of microelectronic circuits. Trefonas will receive the medal at a dinner in his honor on Tuesday, September 13, 2016, at the Hilton Penn's Landing Hotel in Philadelphia.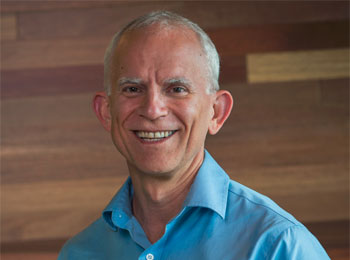 Trefonas made major contributions to the development of many successful products which are used in the production of integrated circuits spanning device design generations from 2 microns to 14 nanometers. These include photoresists, antireflectant coatings, underlayers, developers, and ancillary products. At the most recent SPIE Advanced Lithography conference he was part of a team that presented on the use of a resolution extension material, "Chemical trimming overcoat: an enhancing composition and process for 193nm lithography."
He is an inventor on 61 US patents, has over 25 additional published active U.S. patent applications, is an author of 99 journal and technical publications, and is a recent recipient of both the 2014 ACS Heroes of Chemistry Award and the 2014 SPIE Willson Award. His research career began at Monsanto, and moved via acquisitions by Shipley, Rohm&Haas, and Dow.
—E.K.