Optimize Wafer Quality and Yield with Real-time Data
During the CMP Process
Originally held on September 29, 2022
Now available for On Demand viewing
Semiconductor manufacturing has several critical processes where accurate control is paramount to production efficiency and yield. Chemical Mechanical Planarization (CMP) is a procedure that involves chemical reactions and mechanical abrasion to uniformly remove material from wafers. This method is widely used by wafer manufacturers to polish the wafer surface to meet the final surface quality. It is also used to planarize uneven topography generated during semiconductor manufacturing, as well as to separate interconnects (copper, aluminum, and tungsten) and shallow trench isolation (STI).
The success of a CMP process relies heavily on a precise slurry mixture. Slurry concentrations are carefully manufactured; however, they can be negatively affected during transport, handling and filtration. Continuous monitoring of slurries is therefore imperative to high wafer quality and yield.
Vaisala in-line process refractometers are uniquely suited to CMP slurry management by controlling batch-to-batch variation and dilution of the slurry as well as blending of the oxidizing agent such as H2O2. This level of control is accomplished by using refractive index to continuously monitor liquid concentration, without being impeded by bubbles, ensuring a repeatable CMP process. By verifying that slurries consistently meet requirements, these instruments allow manufacturers to extend equipment uptime, maximize raw material usage, and reduce maintenance costs.
Register for this webinar to learn why Vaisala process refractometers have been installed by hundreds of semiconductor manufacturers worldwide. We'll review the technology behind our measurement solutions and share common applications before sharing sample use cases from fabricators.
What you'll learn:
Parameters of the CMP process that impact wafer quality
Why refractive index is the ideal measurement for CMP slurry monitoring
The negative impact faulty H2O2 can have on wafer production
The benefits of leveraging refractive index for a repeatable CMP process
How other semiconductor manufacturers are utilizing this technology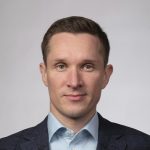 Kimmo Koivula
Vaisala Sales Business Development Manager
Kimmo Koivula holds a Master's degree from the Helsinki University of Technology and has more than 10 years of experience in automation and optimization of industrial processes. The last 6 years, Kimmo developed his skills as a consultant in Europe and America, supporting industrial plants through cutting-edge technology.
Currently, he works as Sales Manager at Vaisala, in charge of market growth in the Latin American region, based in Mexico City.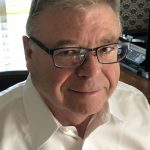 Pete Singer, Editor-in-Chief
Semiconductor Digest

Vaisala is a global leader in weather, environmental, and industrial measurements. Building on over 85 years of experience, Vaisala provides observations for a better world, with space-proof technology even exploring Mars and beyond. We are a reliable partner for customers around the world, offering a comprehensive range of innovative observation and measurement products and services. Headquartered in Finland, Vaisala employs over 2,000 professionals worldwide and is listed on the Nasdaq Helsinki stock exchange.
Contact Info
+1 781-537-1005
nathan.seed@vaisala.com