Each year, Solid State Technology turns to industry leaders to hear viewpoints on the technological and economic outlook for the upcoming year. Read through these expert opinions on what to expect in 2016.
New technologies will fuel pockets of growth in 2016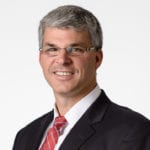 By Mike Plisinski, Chief Executive Officer, Rudolph Technologies, Inc.

While the 2016 outlook for the semiconductor industry as a whole appears increasingly uncertain, there are areas where significant growth remains likely. In particular, advanced packaging, driven by growing consumer demand in applications ranging from smartphones and tablets to the Internet of Things (IoT), shows great promise for continued innovation.
First, we see outsourced assembly and test (OSAT) manufacturers driving the development of new packaging technology. For example, we've seen major gains in the adoption of fan-out packaging and copper pillar technology, evidenced by ongoing capacity expansion, and the addition of new players—the most obvious perhaps being the large ongoing investment by a leading foundry in Asia where our inspection equipment has received a prominent role. We see more and more manufacturers choosing to add yield management and/or advanced process control (APC) software, to obtain a competitive advantage in not only cost, but also reliability. This is achieved by transforming ultra-large data sets into useful information used for predictive analytics (reducing costs) and analysis across the supply chain (improving reliability).
The growth in advanced packaging is also driving the adoption of sophisticated lithography techniques for these new technologies. Our JetStep advanced packaging stepper is now in high-volume manufacturing use at several top OSATs. The system allows our customers the flexibility to handle all of the current advanced processes within a single tool, which provides a compelling cost of ownership value. We also see emerging processes, such the adoption of rectangular panel substrates, in some packaging applications, certainly in fan-out, but also embedded and other packaging technologies. Rectangular panels promise significant gains in economy-of-scale and processing efficiency.
Lastly, expansion in radio frequency (RF) device capability continues to grow, with the increasing number of devices that communicate wirelessly and the increasing number of frequencies with which they communicate. Measuring the electrode and piezo layers of SAW/BAW filters will only grow as more and more filters are required in mobile devices. Beyond mobile, the expansion in RF is also driven by WiFi, Bluetooth and IoT requirements for connectivity, so we expect it to accelerate even as the smartphone growth curve flattens.