When OES is in the Dark: New Metrology Solutions
for Advanced ALD, Chamber Management and Sub FAB
Safety and Sustainability Applications
Originally held on June 9, 2022
Now available for On Demand viewing
Optical emission spectroscopy (OES) has been the workhorse in-situ metrology solution in semiconductor FABS for over a decade, but atomic level processes and their new chemistries (ALD and ALE) demand a fresh approach to in-situ metrology, process control and chamber management — with no or weak plasmas these are challenges that OES is unable to address. Atonarp will discuss its pragmatic approach to these application challenges (through real-life examples of client evaluations) and the unique capabilities in their Aston product portfolio to enable actionable insights to solve these problems.
What you'll learn:
Why are these semiconductor application and process chamber needs emerging now — what's changed?
The Problem statement in applications where a new approach to in-situ process metrology and chamber management is required  
What are we solving the problem for clients and what is the value to them?

What is different about the Atonarp Aston platform solutions for semiconductor applications?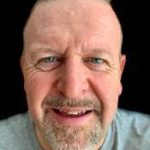 Martin Mason, VP of Product Marketing
Atonarp
Martin Mason is the VP of Product Marketing at Atonarp for Industrial products where he is responsible for the Aston product portfolio covering Semiconductor Solutions.
Martin has over 30 years of semiconductor industry experience including general manager roles at GlobalFoundries, for emerging memory and microcontroller products, Maxim Integrated for the signal chain mixed signal portfolio, and programmable logic and flash based FPGA solutions at Actel.
Martin holds over a dozen US patents in semiconductor security, packaging technology, eNVM, programable logic and software methodologies.  He has authored many articles and white papers on topics as diverse as MRAM memory, in-situ process metrology, programmable mixed signal devices, analog data converters and low power non-volatile memory based programmable logic.  He received his BEng. in Microelectronics from the University of Newcastle upon Tyne in the UK, but has lived and worked in San Jose, CA for the past 30 years.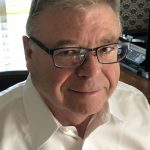 Pete Singer, Editor-in-Chief
Semiconductor Digest

Atonarp is advancing semiconductor, clinical diagnostics, life science research and industrial process control through digital molecular profiling. The company's products deliver actionable results that inform time-critical decisions. Founded in 2009, the Atonarp team collaborates across locations in Japan, India, and the United States. The Company is led by a world-class team of experts in the development and commercialization of analytical instruments and medical devices.