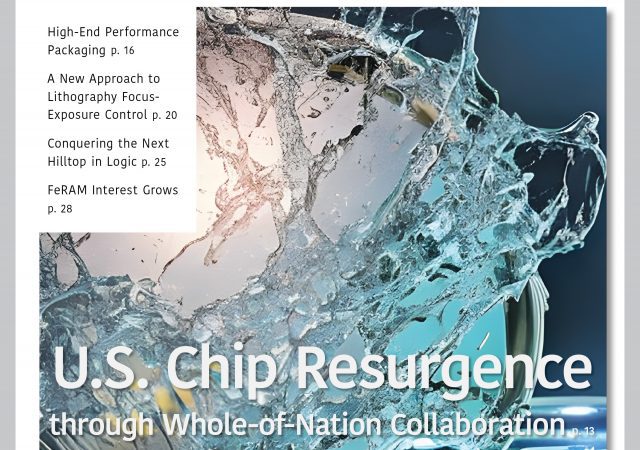 Each issue of Semiconductor Digest has articles found only in the magazine. Click on the links to read the articles in the January/February issue.
Intel and the University of California, San Diego have been selected for the DARPA Hardening Development Toolchains Against Emergent Execution Engines program.
Puma will lead the SEMI International Board of Directors in evolving the association's operations, programs and services worldwide to support the growth of member companies throughout the supply chain.
FEATURED VIDEO — Marposs: Bringing New Solutions to Inspection, Measurement and Monitoring
Frank Powell, who is in charge of business development in semiconductor for Marposs, and Patrice Belin, product manager for STIL, a division of Marposs, talk to Semiconductor Digest editor Pete Singer about the company, its products and their applications. Marposs Company provides precision metrology equipment in the form of probes, in-process gauges and non-contact sensors for process control and monitoring. The STIL group adds chromatic confocal and interferometry technology to the line-up. Applications include ingot slicing, lapping/polishing/CMP, back grinding and machine monitoring. Chromatic confocal tech is used to produce high-accuracy bump measurements.
Semiconductor Daily Digest in your inbox