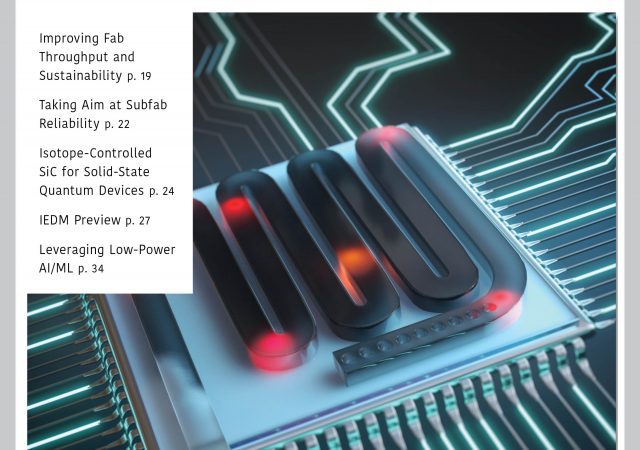 Each issue of Semiconductor Digest has articles found only in the magazine. Click on the links to read the articles in the November/December issue.
Using new machine learning techniques, researchers at UC San Francisco (UCSF), in collaboration with a team at IBM Research, have developed a virtual molecular library of thousands of "command sentences" for cells, based on combinations of "words" that guided engineered immune cells to seek out and tirelessly kill cancer cells.
Alpha and Omega Semiconductor Limited today announced that its Board of Directors approved a leadership transition plan in which Dr. Mike Chang, currently Chief Executive Officer and Chairman of the Board, will serve as Executive Chairman of AOS, and he will transition the role of Chief Executive Officer to Mr. Stephen Chang, currently the President of AOS.
FEATURED VIDEO — Marposs: Bringing New Solutions to Inspection, Measurement and Monitoring
Frank Powell, who is in charge of business development in semiconductor for Marposs, and Patrice Belin, product manager for STIL, a division of Marposs, talk to Semiconductor Digest editor Pete Singer about the company, its products and their applications. Marposs Company provides precision metrology equipment in the form of probes, in-process gauges and non-contact sensors for process control and monitoring. The STIL group adds chromatic confocal and interferometry technology to the line-up. Applications include ingot slicing, lapping/polishing/CMP, back grinding and machine monitoring. Chromatic confocal tech is used to produce high-accuracy bump measurements.
Semiconductor Daily Digest in your inbox