A Shock to the System            
Let's think about this, how can we move away from stainless steel to PFA materials for transporting process fluids?  Will this change really make a difference in moving high-purity material that is required of advanced node technology? What about Electrostatic discharge?
Increasing requirements for material and chemical purity have encouraged semiconductor fabs to move away from stainless steel to PFA material for transporting process fluids.
What impact is this move having on handling the high-purity materials required in advanced node technology?
What are the safety risks of static charge generation, accumulation, and harmful electrostatic discharge (ESD)?
In this webinar, Steve Fischer, Product Manager, Dave Kemkes, Product Manager, and Mark Caulfield, Sr. Manager of Technology, will share their tightly held knowledge to address these questions and introduce Entegris' fully conductive PFA fluid handling system that is making a difference in preventing electrostatic charge buildup, including:
FluoroLine® Plus ESD tubing
PrimeLock® ESD fittings
PrimeLock ESD fitting grounding straps
As experts in this area, please join the conversation of how to prevent Electrostatic Discharge in Fluid Handling Systems on October 14th @ 1 pm EST.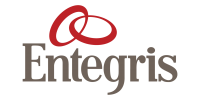 About Entegris
Entegris is a world-class supplier of advanced materials and process solutions for the semiconductor and other high-technology industries. Entegris has approximately 5,300 employees throughout its global operations and is ISO 9001 certified. It has manufacturing, customer service, and/or research facilities in the United States, Canada, China, France, Germany, Israel, Japan, Malaysia, Singapore, South Korea, and Taiwan. Additional information may be found at www.entegris.com.