Creating an Enduring National Resource: A Blueprint for the National Semiconductor Technology Center
Originally held on March 1, 2023
Now available for On Demand viewing
In this webinar, MITRE Engenuity's David Hopper and Jonathan Prange explain how the U.S. can ensure that the National Semiconductor Technology Center (NSTC) – in conjunction with the National Advanced Packaging and Manufacturing Program – is an enduring national resource that advances U.S. leadership in the semiconductor industry for decades to come. This webinar will focus on four keys to creating an NSTC that delivers lasting impact: (1) establishing effective & inclusive governance, (2) setting an ambitious, high-impact technology agenda, (3) creating a robust network and operating model for executing that technical agenda, and (4) ensuring long-term financial sustainability. As the focal point of the U.S. semiconductor ecosystem, the NSTC will be able to coordinate across the full set of public and private investments to ensure that the U.S. leverages its energy and resources to maximum advantage. With focused strategic planning and sound execution, the NSTC will be an enduring national resource that enables the U.S. to surge ahead – and to stay ahead – in the heated race for leadership in the global semiconductor industry.
What you'll learn:
The four keys to creating an NSTC that delivers lasting impact
How to establish a NSTC that excels at innovation and withstands the test of time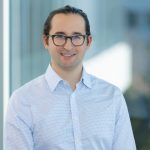 David Hopper received his PhD in physics from the University of Pennsylvania. His expertise is in the optoelectronic properties of deep defects in wide bandgap semiconductors and the interplay of semiconductors and quantum technology.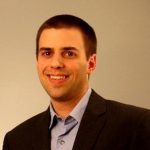 Jonathan Prange is a Business Strategy Lead at MITRE Engenuity. In this role, he works closely with key industry stakeholders and members of MITRE Engenuity's Semiconductor Alliance to help shape and communicate a strategy for planning and operationalizing the National Semiconductor Technology Center (NSTC) as part of the recently-passed CHIPS Act.
Before joining MITRE Engenuity, Jonathan held a variety of roles at Dow, and later DuPont, from Senior Chemist to Global R&D Manager. He was responsible for commercializing multiple products within both the Advanced Packaging and Emerging Technologies business units.
Jonathan received his B.S. in chemistry from Purdue University followed by a Ph.D. in chemistry from Stanford University.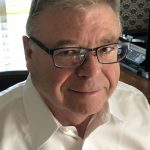 Pete Singer
Editor-in-Chief
Semiconductor Digest

MITRE Engenuity, a subsidiary of MITRE, is a tech foundation for public good. MITRE's mission-driven teams are dedicated to solving problems for a safer world. Through our public-private partnerships and federally funded R&D centers, we work across government and in partnership with industry to tackle challenges to the safety, stability, and well-being of our nation.
MITRE Engenuity brings MITRE's deep technical know-how and systems thinking to the private sector to solve complex challenges that government alone cannot solve. MITRE Engenuity catalyzes the collective R&D strength of the broader U.S. federal government, academia, and private sector to tackle national and global challenges, such as protecting critical infrastructure, creating a resilient semiconductor ecosystem, investing in pandemic preparedness, accelerating use case innovation in 5G, and democratizing threat-informed cyber defense. For more information, visit us at https://mitre-engenuity.org/.