Faster Processes and Tighter Control with a High-Speed Liquid Flow Control Designed for CVD and ALD Applications
Originally held on October 25, 2022
Now available for On Demand viewing
Do you use a vapor in your semiconductor process?  If so, you may be interested in learning about liquid flow controllers (LFCs), and how a high-speed LFC can enable faster and more controlled processes.
The ever-increasing performance requirements for microelectronic devices are driving higher performance demands for LFCs used in semiconductor processing.
A high-speed LFC can enable increased throughput, lower liquid material costs, less downtime, a more environmentally friendly solution and even higher yield.
Faster liquid stabilization times result in reduced processing times, leading to increased throughput.  It also leads to decreased liquid waste.  This saves money from lower liquid precursor consumption and improved pump lifetimes, which leads to lower downtime. Additionally, it leads to a more environmentally friendly process tools.
Faster liquid flow sensor speeds and scan intervals also lead to tighter process control, which can improve process results and wafer yield.
This webinar will provide an overview of liquid measurement technologies, and also provide detail on how LFC selection and superior PID tuning can speed up your processes and provide improved process control; saving time and money.
What you'll learn:
Importance of fast Liquid Flow Controller (LFC) response/stabilization times
Three primary sensor techniques for measuring liquid flow rate (thermal, Coriolis, differential pressure)
LFC PID Control Tuning Basics (PID values, zones, bias/offsets, tuning PID values)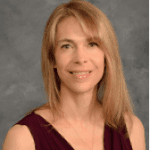 Kathy Erickson, Global Product Manager
MSP — a Division of TSI
Kathy has a background in Material Science and Engineering from the University of Minnesota.  She began her career in the semiconductor industry as a R&D process engineer at Applied Materials in Santa Clara, California, where she became the primary inventor on a patent for a germanium doped BPSG dielectric layer reflow process.  She transitioned into the field of aerosol science with TSI Incorporated in Shoreview, MN, and in 2018 moved to MSP – a Division of TSI to focus on liquid source vaporization for the Semiconductor industry.  Kathy has authored and presented multiple journal articles and conference presentations on a wide variety of aerosol science and semiconductor process related topics.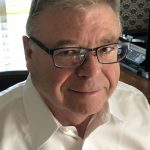 Pete Singer, Editor-in-Chief
Semiconductor Digest