By Emily Newton, a tech journalist and the Editor-in-Chief of Revolutionized.
There's an ongoing push to strengthen the semiconductor supply chain, but making gains in that area is not as straightforward as some people initially believed. Here are five of the top vulnerabilities for the semiconductor sector to solve.
1. A High Geographic Concentration
The semiconductor industry is not evenly distributed globally. The effects of that reality came into sharp focus during the COVID-19 crisis, especially as China and other Asian countries were among the earliest to impose manufacturing restrictions.
A joint report from Boston Consulting Group and the Semiconductor Industry Association examined that issue and others. It gave statistics for China and East Asia separately, showing that East Asian countries besides China have a significant influence.
For example, it confirmed that 57% of semiconductor materials come from East Asian countries. That's also true for 56% of wafer fabrication and 70% of memory. Meanwhile, China accounts for 38% of assembly, packaging and testing. The United States leads the way in electronic design automation (EDA), logic, equipment, and discrete, analog and other (DAO).
The report also pointed out another geographic concentration related to the most advanced semiconductors and nodes below 10 nanometers. Taiwan accounts for 92% of such manufacturing, while 8% occurs in South Korea.
2. Geopolitical Friction
Geopolitical friction also threatens the semiconductor supply chain. People around the world have focused on trade tensions between the United States and China. As it turns out, those challenges could also impact chip production in Taiwan.
Taiwan Semiconductor Manufacturing Co. (TMSC) is the world's largest contract chipmaker. It recently cited geopolitical friction as a risk in its annual report. The company stated how ongoing increased tensions between the United States and China could raise prices or limit access to necessary supplies. Additionally, the issues could impact TMSC's applications for export licenses or increase difficulties related to tariffs. Since TMSC gets supplies from the U.S., the company may face challenges obtaining raw materials for semiconductor production.
Experts also do not expect China-US tensions to ease significantly under the Biden administration. Some analysts say if the U.S. abandons tariffs imposed on China, it'll want something in exchange.
Some of the products affected by these tariffs under the Trump administration include:
Smartphones
Laptops
Headphones
Computer monitors
Keyboards
In March 2021, President Biden excluded about 100 categories of medical products from tariffs applying to Chinese goods sent to the United States. However, that decision came about because of the COVID-19 pandemic. Other goods still fall under a 7.5% tariff initially imposed under the Trump administration.
3. Nationalistic Self-Sufficient-Related Policies
Another risk to the semiconductor supply chain is the ongoing push from nations to reshore their operations and become less dependent on other countries. That goal could eventually ease many current supply chain strains by putting the goods closer to the customers who buy them. However, it'll take years before that happens.
The United States is one of the countries where leaders and decision-makers are particularly eager to bring semiconductor manufacturing back home. It currently handles only about 12% of the world's semiconductor creation. People in power see that as a national security risk, partially because of the difficulties in ensuring quality control at far-away factories.
Intel's CEO discussed plans to spend $20 billion on building new chip-making factories in Arizona and boosting output in its department that creates chips for other countries. Although it'll keep most production in-house, the leader also confirmed outsourcing some production to TMSC.
Morris A. Cohen, a manufacturing and logistics professor at the University of Pennsylvania, agrees that the semiconductor supply chain would be less at risk for disruption if reshoring happened. However, he noted that success is not straightforward. "To build a semiconductor foundry — a factory that produces chips — the price tag now is $4 to $5 billion. It takes years to assemble a factory, and even once it's open, it can take up to a year to tune the process to get the yields to the point of being viable. For the first six to nine months, they're testing and modifying. You can't flip a switch and bring factories back home."
China also has its sights set on supply chain domination. A minister recently reported that the country's semiconductor industry grew 20% in 2020, or triple the rate of other global peers. However, the situation remains far from ideal since Chinese automakers still have 90% of their semiconductor components imported.
4. Talent Constraints
Today's leading semiconductor factories are almost totally automated. However, that reality doesn't solve the issue of needing skilled workers to handle some tasks. Those include necessities such as:
Equipment assembly
Semiconductor design
Project management
Maintenance
China's chip talent shortage will reportedly reach 261,000 individuals by sometime in 2021. One of the nation's plans to tackle that issue is to open a specialized school that emphasizes hands-on experience over theory. Graduates will also receive certificates rather than degrees.
A report about Taiwan's semiconductor situation also noted that more than 3,000 semiconductor engineers left Taiwan to pursue Chinese positions in 2019. The document also featured a timeline showing how Taiwanese semiconductor executives began departing for China at least as early as 2000. Thus, this is not a recent problem but an ongoing one.
Ajit Manocha, president and chief executive of SEMI, noted that the talent shortage has multiple aspects. "Enrollment in STEM education has fallen, while demand for high-skilled tech workers has increased partly because of the extraordinary growth of popular consumer-facing companies like Facebook, Amazon, Google and Netflix. These companies have captured the imagination of high school and university students and drawn attention away from the semiconductor industry. They are hiring people left and right."
Manocha continued, "This has become a big issue for the semiconductor industry in recruiting and retaining talent, making the competition for highly skilled workers much fiercer."
5. A Lack of Research and Development Funding
The global demand for semiconductors impacts all the previously mentioned supply chain shortcomings explored here. However, there is another vital concern: insufficient funding for research and development (R&D).
The report from Boston Consulting Group and the Semiconductor Industry Association cited earlier mentioned that the world needs to collectively invest $3 trillion in R&D and capital expenditure over the next decade to keep pace with demands. Figures from 2019 mentioned in the report gave an R&D total of $92 billion throughout the industry that year.
The United States began answering that need with the bipartisan Creating Helpful Incentives for Producing Semiconductors (CHIPS) for America Act. It authorizes providing up to $3 billion in subsidies for eligible companies to build or upgrade their domestic semiconductor facilities. The act may even provide larger amounts in exceptional circumstances.
The Boston Consulting Group and Semiconductor Industry Association report also discussed the shrinking participation of U.S. federal officials in semiconductor R&D compared to all other sectors. That suggests it's time to make long-lasting, meaningful changes, which the CHIPS Act could help bring.
Chinese officials have their sights set on increased R&D funding, too. Reports indicate plans to increase it by more than 7% annually between 2021 and 2025. However, the investment is not specific to semiconductors. It includes additional technology needs, such as quantum computing, health care and cloud computing.
No Single or Quick Solution for the Semiconductor Supply Chain
These five areas are among those causing the most concern within the semiconductor supply chain. However, you've probably realized the significant degree of overlap between them. For example, the high geographic concentration of semiconductor manufacturing could become even more apparent if geopolitical friction or talent constraints worsen.
Moreover, the necessary investments cannot happen overnight. Even if a company suddenly got enough financial resources for a planned factory, it takes time to build the facility, source workers and get production lines running.
It's good news that people are paying more attention to these ongoing problems. However, getting to the heart of them and causing real change will require money, time and creativity.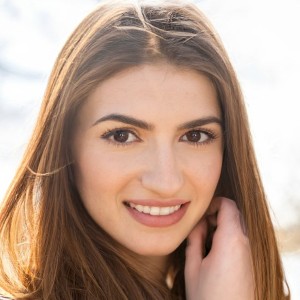 Emily Newton is a tech journalist and the Editor-in-Chief of Revolutionized.