Bird, a leading RF test and measurement technology leader, expands its power sensor family with the introduction of the state-of-the-art 7037 Precision Pulse Power Sensor.  The 7037 sensor builds upon Bird's existing industry-standard sensors to provide the most accurate and cost-effective device for measuring RF power and more.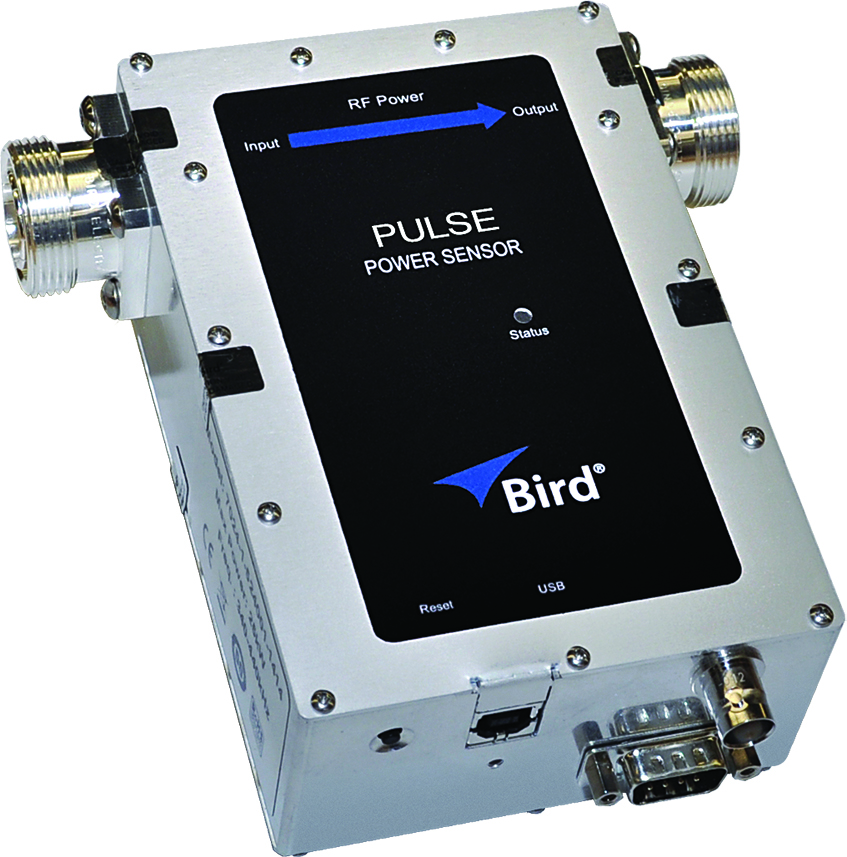 The 7037-1-595701-xxyy is a 13.56MHz sensor with an RF power accuracy of 0.5% that maintains this 0.5% accuracy across its dynamic range. The 7037 sensor is the most straightforward standard to calibrate RF generators that are essential to semiconductor fabrication.  By using the time domain analysis feature, a calibrated view of the RF pulse waveform which, enables a detailed characterization of these high-power pulses.  The logging capability supported by the sensor's Virtual Power Meter enables analysis of RF power data for system fingerprinting and a more streamlined process development.
Semiconductor circuits designed with smaller geometries and higher densities require the use of pulsing RF power in process recipes.  RF generators are required to not only provide the pulsing capability but also have precision RF power setpoint accuracy.  Bird's 7037 Pulse Power Sensor is the solution for the calibration and verification of these pulsing RF generators.  Calibration of the 7037 sensors is industry-leading, using Bird's latest calibration techniques, which have a traceable path to NIST.
The 7037 sensor is also essential in performing diagnostics when optimizing the performance of the power delivery to a plasma chamber.  With the ability to measure multi-level pulses, this sensor can be placed in-line in a 50-ohm environment to identify issues during a processing step.  System-to-system variation can also be quickly identified to help guide improvement activities.  Bird's 7037 sensor enables fast and more detailed data collection for system and process optimization.
"Bird is confident that this new RF power measurement capability enables you to capture more value from your plasma processing tools," said Mark Mims, Bird Global Sales Manager, Semiconductor Products.
Key Benefits
0.5% accuracy for greater confidence in calibrating and verifying RF generators
Data logging for streamlining process development
Time Domain Analysis for a more detailed investigation of pulses characteristics
Multi-level pulse measurement for characterizing complex recipes
NIST- traceable calibration for accuracy and uniformity
The 13.56MHz version of the 7037 Pulse Power Sensor is the first of its series to be released. It is planned for the 7037 sensor series to have operational units at 400kHz, 60MHz, and additional frequencies in the future. Please contact Bird for more information on availability.