By Matt Crowley
The COVID-19 pandemic (caused by SARS-CoV-2) has disrupted lives around the world more than any other catastrophic event in living memory. Those of us fortunate enough to work from home are cheering on the people who care for our health, transport our packages, work in grocery stores and pharmacies, clean public streets and buildings, and keep utilities up and running — as well as everyone else on the front lines of battling this pandemic. Working from home also gives us time to reflect and ask: How does the world return to normal and how can we help?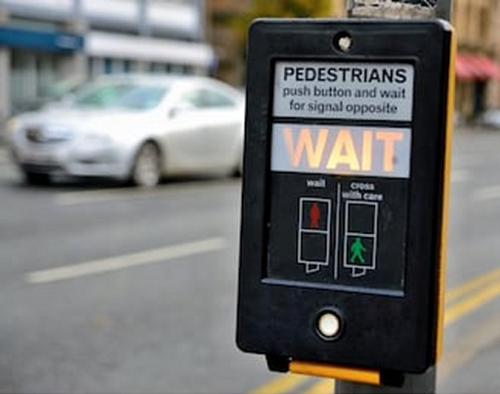 Crises like the COVID-19 pandemic accelerate social and technology trends because the need for new solutions grows urgent. Looking at epidemiological models can reduce complex disease progression to a series of simple numbers, the most important of which is R nought (R0) value. R0 is simply how many other people a sick person infects. If each sick person infects less than one person, R0 <1, the spread of disease will end. But if each sick person infects more than one other person, the disease spreads and may become a pandemic. According to the journal Emerging Infections Diseases, SARS-CoV-2 has an R0 of 5.7, making it far more infectious than the influenza pandemic of 1918.
Given the severity of the current pandemic, society has taken huge efforts to reduce R0: mask-wearing, social distancing, avoiding face touching, frequent handwashing and quarantines are all ways to reduce R0.
Scientists and engineers are working hard to develop new solutions and evaluate existing technologies that could have a big impact on R0. One of these is the mass deployment of touchless technologies. We're now aware that every time we touch a surface, we potentially spread disease. I have personally started using touchless Apple Pay at retail checkouts whenever possible and even seek out and remember which stores have enabled Apple Pay. Each time I need to touch an elevator button, security keypad or walk signal button at an intersection, I contort my arms to touch them with an elbow.
Since I'm in the electronics industry, I find myself considering which devices have the greatest potential for reducing the number of touchpoints in our daily lives. Motion and ultrasound sensors are definitely promising, but the mainstream adoption of the voice interface makes it the most interesting and scalable touchless technology.
New voice technologies are more reliable and secure than ever. The success of cloud-based voice assistants such as Amazon Alexa, Apple Siri and Ok Google has familiarized consumers with the ease and convenience of voice, but these high-powered AI assistants generally require high power and a reliable internet connection. The next wave of voice technology will be much lower in power, fast, private and require no internet connection. This edge-powered voice interface will not play music or tell you the weather, but it will perform many other useful and simple functions, such as operating an elevator, opening a door or changing the volume on your TV. One great example of this local voice command is the Simple Human trash can that can open and close in response to your voice. Opening and closing a garbage may be simple, but a voice-activated model enhances convenience and safety with total privacy.
The requirements for deploying voice technology to support more touchless applications include:
Low power — to run for months or years between battery changes
Robust and reliable— to last over a decade indoors or out
Locally processed data — to ensure security and privacy without an internet connection
Consumer adoption of touchless and voice technologies has been growing for years, but the COVID-19 crisis highlights the critical benefit of these technologies in reducing the spread of disease. Making high touchpoints voice-powered would eliminate a disease vector and reduce R0 during pandemics as well as during normal cold and flu seasons. Any technology that helps reduce R0 should be deployed as quickly as possible to give us one more way to thwart the virus that is changing life as we know it.
As the only supplier of piezoelectric MEMS microphones – which are natively immune to environmental contaminants such as water, humidity, salt, dust, dirt and oil — Vesper is uniquely able to provide outdoor-hardened microphones that are durable enough to support voice-interfaces in hot, wet, dusty or dirty conditions. In fact, we've earned the highest waterproof rating for any MEMS microphone – IP57 – which makes me hope that one day soon I'll use just my voice to tell a crosswalk signal that I need to cross the street.
Vesper has also developed a proprietary technology called ZeroPower Listening, which makes it possible to embed always-listening voice interfaces in battery-powered devices with battery life measured in months or years. And that's just the beginning of how we'll use voice interfaces in high-touch applications. From voice-controlled parking kiosks and elevator buttons to the treadmill at the gym, the less we touch hard surfaces, the safer we'll be from picking up SARS-CoV-2, influenza viruses or other pathogens as we go about our daily lives.
Learn how Vesper's low-power and rugged MEMS microphone technology can help designers create seamless voice interfaces for a wide range of indoor and outdoor applications at Smart Home, Smart Office, IoT and Automotive/Industrial.
Matt Crowley is CEO of Vesper Technologies, developer of the world's first piezoelectric MEMS microphone. With five rapid product rollouts in just five years and tens of millions of units shipping to tier one clients across the globe, Matt has grown Vesper from a research-oriented startup to a bonafide commercial business.
Under his leadership, Vesper has earned an impressive collection of awards including a 2019 Best of Sensors Award, Innovation Award nods at CES 2018 and 2019, and two Annual Creativity in Electronics (ACE) Awards.
Before Vesper, Matt held leadership positions at piezoelectric MEMS pioneer Sand 9, the Boston University Office of Technology Development, and Mars & Co strategy consulting, where he advised Fortune 500 companies on operational and strategic issues.
Matt received an interdisciplinary degree in Physics and the Philosophy of Science from Princeton University. He is proficient in Japanese, having lived in Japan.