Entegris, Inc., a supplier of advanced materials and process solutions for the semiconductor and other high-tech industries, today announced the opening of a facility located in Southern Taiwan's Kaohsiung Science Park. The new facility delivers critical solutions designed to solve a range of challenges facing chipmakers.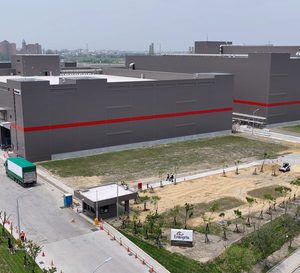 The company expects to invest a total of approximately $500 million in the 54,000-square-meter facility that significantly increases the company's production capabilities for advanced liquid filters, high-purity drums, and advanced deposition materials. It also features many technologies and processes designed to reduce waste, decrease water and energy consumption, and increase the use of renewably sourced electricity.
"Our new Kaohsiung facility demonstrates our commitment to serving our customers in Asia and supporting the local industry ecosystem," said Bertrand Loy, president and chief executive officer at Entegris. "We have had a presence in Taiwan for over 30 years where we have benefitted from its robust network of materials and equipment suppliers. The expansion of our footprint here helps us provide greater supply security and shorter lead times to customers across the region," he said.
According to Alvin Hsieh, Entegris' Taiwan country president, "Through the automation and advanced manufacturing capabilities at our new Kaohsiung facility, we will deliver solutions of the highest quality to our customers with less waste. Combined with our legacy Kaohsiung facility, all four of Entegris' divisions are now in close proximity in the Kaohsiung Science Park. This will allow our teams to leverage process and product synergies and share resources and talent. We are excited to bring increased value to our customers, the Taiwan semiconductor industry, and the local community."
Today, Entegris has nearly 720 full-time employees in Taiwan and expects to add several hundred more over the next few years as the new facility becomes fully operational. In addition, with the goal of expanding access to the engineering field, Entegris recently committed philanthropic funds for STEM scholarships at National Taiwan University and National Tsing Hua University over three years for five students at each university. These 10 students are each awarded $5,000 per year.
To commemorate the opening, Entegris hosted several of its key customers and important local officials at the opening ceremony. Minister Mei-Hua Wang with the Taiwanese Ministry of Economic Affairs provided comment on Entegris' new facility: "We are proud that Entegris chose Kaohsiung City as the location for its largest manufacturing site globally," said Minister Wang, "and we are honored that the company continues to invest in Taiwan through state-of-the-art production capabilities in our city. The opening of the Entegris Kaohsiung facility demonstrates the value we offer to global businesses due to our location, infrastructure, and talent. Entegris' continued commitment to the region will further foster our local semiconductor ecosystem as the industry continues to grow."
The new Kaohsiung facility has been designed to operate in alignment with Entegris' 2030 Corporate Social Responsibility sustainability goals. More than 85% of water usage from the production will be recycled for daily operations. By 2024, nearly 16% of the total electricity consumption of the facility will be generated from solar panels installed on site with the goal to achieve 100% electricity consumption generated from renewable sources by 2030.
The new facility is supported by the expanded Taiwan Technology Center for Research and Development in Hsinchu, Entegris' most active R&D center.