By Craig Addison
While 2020 will be remembered as annus horribilis for many, it is set to be a record year for dealmaking in the chip industry.
Defying the global pandemic and a US-China tech war, semiconductor merger and acquisition deals worth almost $120 billion have been announced year to date, exceeding the previous record of $107.7 billion set in 2015.
They include the $20 billion Analog Devices-Maxim takeover announced in July, Nvidia's $40 billion offer for ARM in September, and two deals announced in October: AMD's $35 billion acquisition of Xilinx and Marvell's $10 billion purchase of Inphi. In addition, Intel agreed to sell its NAND memory business to SK Hynix for $9 billion.
To be sure, some of these deals may face regulatory hurdles, especially Nvidia-ARM which is dependent on antitrust approval in China because of ARM's large market presence there, but they are indicative of a continuing trend of the big getting bigger.
Further upstream in the supply chain, on November 29 it was announced that Taiwan silicon wafer supplier GlobalWafers was in talks to acquire German rival Siltronic for $4.5 billion, a move that analysts said would create the world's largest silicon wafer maker with a market share of more than 30 percent.
If that deal closes, three companies – the new GlobalFoundries and Japanese suppliers Shin Etsu and Sumco – will control more than 80 percent of the wafer market, according to a report from financial services group Jefferies.
Jefferies analysts believe the combined company will need to focus on integration rather than capacity expansion because Siltronic uses a totally different process than GlobalWafers in many aspects of wafer processing.Consolidation has been happening in the silicon wafer business for many years, driven by the huge capital investments required to stay viable. GlobalWafers acquired Covalent Material (formerly Toshiba Ceramics) in 2012 and SunEdison Semiconductor (formerly MEMC) in December 2016. In Korea, SK group acquired LG Siltron in January 2017 and it became SK Siltron.
Shin Etsu has been an exception to the rule. It has never acquired another wafer maker because its management believes it is more efficient to build their own factories from scratch, according to Jefferies.
Sumco was formed in 2005 after Mitsubishi Material and Sumitomo Metal merged their wafer operations, then acquired Komatsu's silicon operation in 2006.
The entry of Mitsubishi into the wafer business dates back to 1986 when it acquired US company Siltec for $35 million.
Siltec founder Robert Lorenzini, interviewed in 2004 for the SEMI oral history project, recalled how the cyclical downturn of 1985 forced the sale.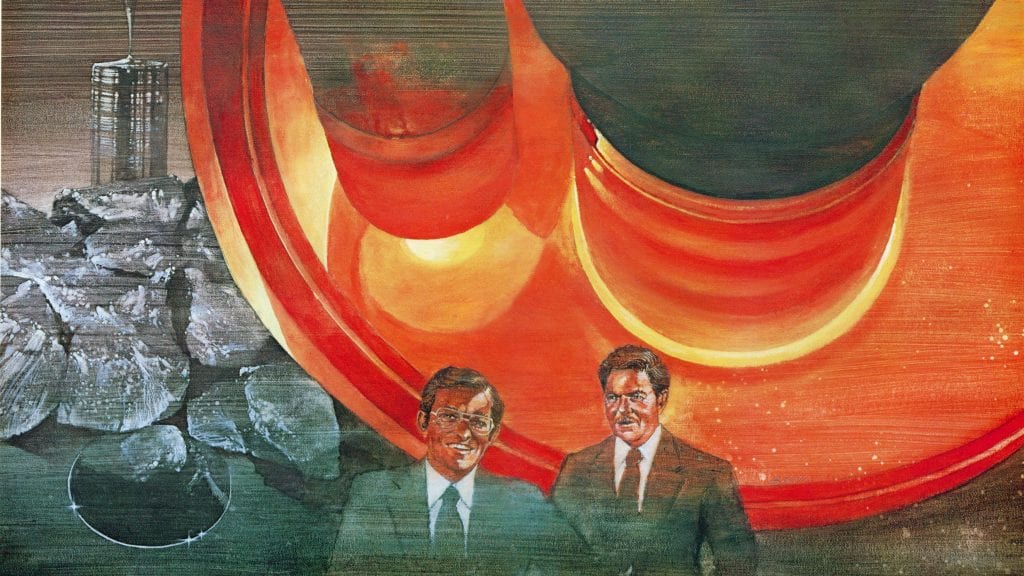 "During that [downturn] we were right in the midst of building a new plant up in Salem, Oregon. So that hit us particularly hard, because we had quite a few ongoing expenses and not a lot of revenue base or profitability as part of it. So that actually led to the decision to sell the business," said Lorenzini.
"Mitsubishi had an interest in getting into silicon and decided to come and take a look. [They] did a significant amount of due diligence, decided that this was a business they wanted to get into, and so we ended up selling the business to Mitsubishi [in] December 1986."
Founded in 1969 with only $110,000, Siltec was Lorenzini's second start-up in the silicon business but would end up being the last of its kind as the industry became more capital intensive over the years.
"It looked to us, at that time, that this was not going to be a good business for an entrepreneurial culture and a relatively small independent company to pursue," said Lorenzini. "We had a number of Japanese companies that had come into the business…and it was extremely competitive then. Margins had been whittled way down. So I think the decision to sell it was the right one. It needed to have the resources of a large, deep pockets owner," he said.
Just over a decade after the Mitsubishi-Siltec deal, a big merger changed the landscape on the equipment side of the business, signalling that the days of small, independent toolmakers were coming to an end too. In 1997 Tencor Instruments, which had acquired Prometrix three years earlier, merged with KLA to form KLA Tencor (now just KLA).
"I think most people will tell you that the most successful set of mergers in the semiconductor equipment business – probably without equal – was Tencor, Prometrix, KLA," Richard Ekus Jr, CEO of Prometrix and later a board member of KLA, said in a 2008 interview.
Audio excerpts from the above mentioned interviews with Lorenzini, Elkus as well as KLA co-founder Ken Levy, among many others, are featured in The Chip Warriors, a 5-part podcast series on America's semiconductor pioneers. Available from most podcast platforms including Spotify, Apple, Google, Amazon and Podbean.https://chipwarriors.podbean.com/
Craig Addison is writer/producer of The Chip Warriors podcast