The innovative process of extreme ultraviolet lithography, known in its short form as EUVL or EUV, is the next generation lithography technology that leading semiconductor chip-makers plan to use in the manufacturing of the most advanced semiconductor components. This technology has an historic importance, as it is enabling the continued extension of Moore's Law. The immediate challenge for EUV is the tool uptime.
AS EUVL enters high volume production, there is a strong need to optimize system availability, and one of the most important factors in doing so is tied to the availability and performance of the EUVL tool sub fab vacuum and exhaust gas management sub-system. "Never at any other time in the history of Moore's Law has it been so acute for the sub fab to understand the critical importance of the EUV lithography platform," said Niall Walsh, Program Development Manager at Edwards.
Although vacuum and abatement equipment is common place in semiconductor fabs, the vacuum and abatement sub-system for an EUVL tool presents a subtly different challenge to the conventional philosophy in the sub-fab. On one hand, the required availability on other process tools (such as CVD and etch) is restricted by the necessity to perform scheduled maintenance activities on those tools as well as the sub-fab equipment due to harshness of those processes. On the other hand, for EUVL 100% availability of the vacuum and abatement subsystem would ultimately be required so as not to restrict wafer throughput. Consequently, the ability of this vacuum and abatement sub-system to manage the process tool gases continuously and safely in all tool states is integral to delivering maximum avail- ability of the process tool.
To address the new requirements, Edwards has established a platform on its EUV Zenith system (Figure 1) that enables system health monitoring via remote con- nectivity to equipment parameters. This enables rapid response time by immediate access to in house subject matter experts for the predictive and corrective maintenance activities for improving tool operation and overall availability. "With over 10 years of enabling EUV from a sub fab perspective, our innovative leading technology solutions and systemization capabilities continue to strive to enable maximum EUV process up-time and yield within a managed safe environment," Walsh said.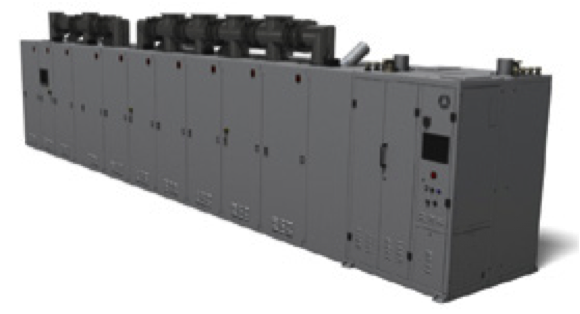 The ASML EUVL Process and Tool environment is driven around availability and productivity performance where reliability and process stability stands high in the requirements ranking for product and equipment needs. Defining that very need, from a sub fab perspective, is captured in the SEMI E10 standard, which establishes a generic way of measuring equipment performance and pro- ductivity through the definition of six basic equipment states (Figure 2).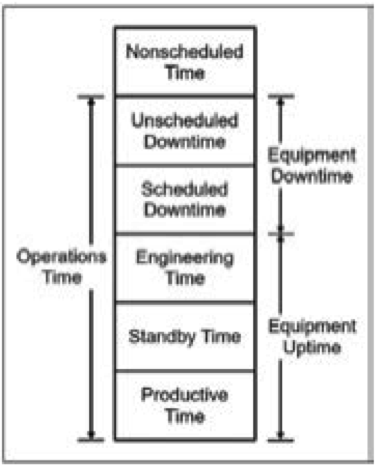 Here are a number of key initiatives and pro- cesses to maximize the EUV Zenith availability:
• An Availability Matrix to understand reliability and availability loss of system components during design phase and field operation re- sulting in identified availability projects
• A known issues management process which actively addresses faults if and when they arise driven by our global installed base (ISB), of over 100 dedicated EUV sub systems enabling lessons learned for further improving both scheduled and unscheduled activities
• As a result, a continuous improvement pro- gram can be designed to ensure the sub fab vacuum and exhaust gas management sub- system delivers the maximum EUVL Tool uptime possible
• In addition, the process of continuous feed- back of existing PM schedules and timings ensures a continuous focus on improving overall availability
"We have an availability matrix and known issues monitoring process. We have a continuous improvement program. We have a really close collaboration and partnerships and with end customers and OEMs. All these coupled together drive our availability program and our improvement," said Walsh.
Walsh said they have also initiated projects to drive towards the "golden number" of 99.9% availability. "The ASML system continues to evolve as does ours," Walsh explained. "The global installed base that we support is more than 100 systems dedicated to EUV. It's quite an installed base and with the onset of high volume manufacturing now at different customer locations that figure could double in the coming years."