As director of the Center for Bio-Integrated Electronics at Northwestern University, Professor John A. Rogers explores soft materials for conformal electronics, nanophotonic structures, microfluidic devices and MEMS, all with an emphasis on bio-inspired and bio-integrated technologies. During his keynote at FLEX and MEMS & Sensors Technical Congress 2019, February 18-21 in Monterey, Calif., Rogers will present examples of the diverse, novel classes of biocompatible electronic and microfluidic systems with skin-like physical properties that stem from his work in materials science, mechanical engineering, electrical engineering and advanced manufacturing. SEMI's Maria Vetrano caught up with Rogers to discuss his research, which has already been commercialized by companies such as L'Oréal Group.
SEMI: What is the concept behind skin-interfaced electronic and microfluidic devices?
ROGERS: Biological systems are mechanically soft, with complex, time-dependent 3D curvilinear shapes. Modern electronic and microfluidic technologies are rigid, with simple, static 2D layouts. We believe that eliminating this profound mismatch in physical properties will create vast opportunities in microsystems technologies (electronics, optoelectronics, microfluidics and microelectromechanical devices) that can intimately integrate with the human body for diagnostic, therapeutic or surgical functions. Skin-like devices that assess blood-glucose levels in real-time or continuously monitor the vital signs of infants in neonatal intensive care are just two examples of non-invasive, wirelessly connected biocompatible devices with the potential to dramatically improve quality of life.
SEMI: What are some examples of commercially available biocompatible/microfluidic wearables that have leveraged your research?
ROGERS: We've been fortunate in that we have been able to translate some of our ideas into commercial products for broad deployment in both life-enhancing and potentially life-saving applications. In sports and fitness, our skin-interfaced microfluidic systems form the basis of soft devices that capture, store and perform in-situ chemical analysis of sweat. These devices have been launched as products in two different categories – cosmetics and athletics – with two global brands. As an example of the former, L'Oréal Group just unveiled at CES 2019 My Skin Track pH, a thin, flexible version of this technology, designed to determine skin pH from measurement of sweat pH. Once armed with this information, L'Oréal customers can choose skincare products matched to their personal body chemistry. See the video on this device. Notably, a globally recognized consumer brand will reveal a product for athletics around the time of the 2019 Super Bowl on Sunday, February 3.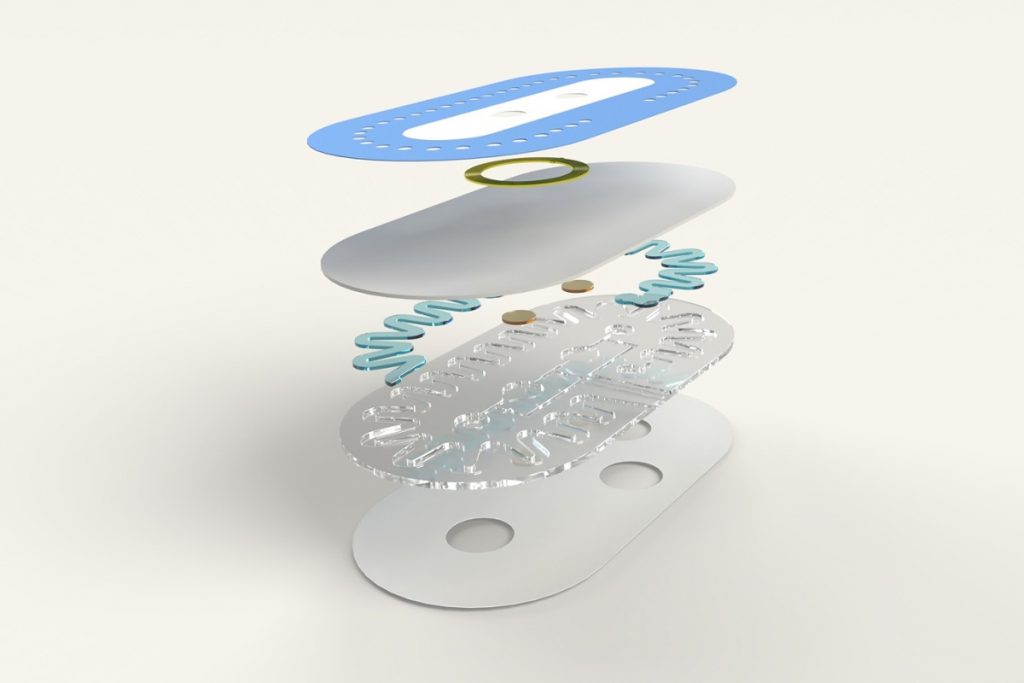 Our technologies also have applications in clinical medicine and rehabilitation, including soft, skin-interfaced wireless sensors used to assess patient progress in stroke rehabilitation. In contrast with conventional, wired sensors that tether the patient to external boxes of electronics (a design that makes such devices impractical for in-home use), or conventional wearables that are confined to the wrist, our systems apply to the skin like a BAND-AID, and are described as "imperceptible" by stroke patients who are using them during rehab. These platforms measure speech, swallowing capability, movement of limbs, sleep quality, walking and balancing. Healthcare professionals can use the information collected to continue to monitor patients when they leave medical facilities, to understand how patients function in the real world. See video.
SEMI: What work are you doing beyond flexible devices?
ROGERS: We are pursuing devices that are unique not due to their soft mechanics, but due to their extremely small sizes. A good example is My Skin Track UV, which we recently commercialized with L'Oréal's La Roche-Posay. This millimeter-scale, wireless, battery-free platform for digital UV dosimetry measures UV exposure dose continuously in real time and provides user access to this information via a smartphone app. My Skin Track UV is now available at all Apple stores across the U.S. and through the Apple website. See video.

Other biocompatible/microfluidic devices based on our technology provide functionality that can save lives. Hydrocephalus patients suffer from a condition that, if unchecked, leads to excessive buildup of fluid in the brain. If left untreated, the resulting pressures can prove fatal.
Hydrocephalus is treated with shunts, which drain accumulated fluid away from the intracranial space to a distal part of the body, often the abdomen. Unfortunately, however, shunts have a nearly 100 percent fail rate over a 10-year period, and testing them typically requires an MRI, CT scan or even surgery. Our technology serves as the basis of a bandage-sized, skin-like sensor that applies to the surface of the skin on the neck. Within five minutes of placement on the skin, the sensor can test non-invasively to determine if fluid is flowing through the shunt. The net result uniquely supports the rapid evaluation of shunts from home or other non-medical settings. The devices free patients from the constraints of hospitals, giving them a greater sense of security and independence. See video.
SEMI: What would you like FLEX and MSTC attendees to take away from your presentation?
ROGERS: I would like attendees to know that biocompatible microfluidic and electronic wearables that are flexible and conformal to the human body are no longer risky futuristic technologies that exist only in academic labs: They are emerging right now as key products in commercial markets for flexible hybrid electronics (FHE) and MEMS/sensors. Our group alone is anticipating deployment at the scale of tens to hundreds of millions of units in the markets in which we are seeing traction over the next five years. We believe that the broader area will become a multi-billion-dollar market opportunity in five to 10 years.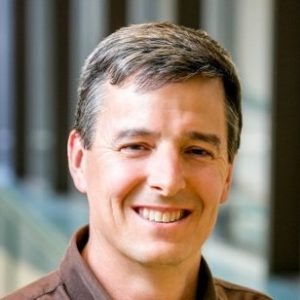 John Rogers, Ph.D. will present Soft Electronic and Microfluidic Systems for the Skin atFLEX/MSTC on Tuesday, February 19 at 10:30 am.
Register today to connect with him at the event. To learn more about Rogers Research Group, click here.
Maria Vetrano is a public relations consultant at SEMI.