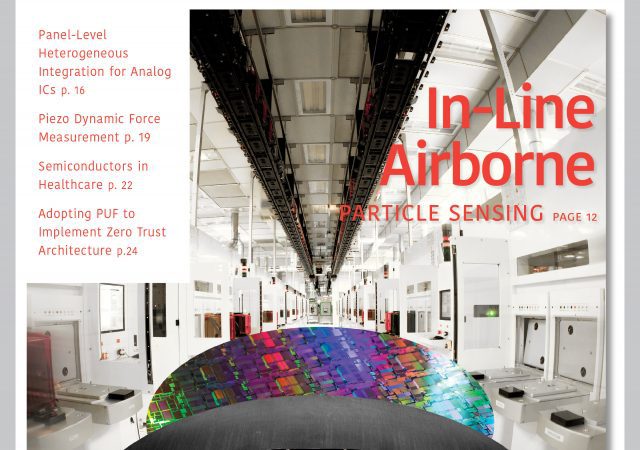 Each issue of Semiconductor Digest has articles found only in the magazine! Read the August/September issue…
GlobalFoundries (GF) and Qualcomm Global Trading PTE. Ltd., a subsidiary of Qualcomm Technologies, Inc., announced that they are extending their successful RF collaboration on 5G multi-Gigabit speed RF front-end products for delivering the high cellular speeds, superior coverage, and outstanding power efficiency in the sleek form factors users expect from the newest generation of 5G-enabled products.
Returning to a live format, MEMS and Sensors Executive Conference (MSEC 2021) will gather industry visionaries and experts October 11-13 at the Coronado Island Marriott Resort in San Diego for insights into the latest trends and innovations in sensorization for growth markets including medical, fitness, connected communities, environmental and air quality, and wearables.
Pressure-based Mass Flow Controllers for Semiconductor Processing
Dr. Mohamed Saleem, Chief Technology Officer of Brooks Instrument, talks with Editor-in-Chief Pete Singer about how mass flow controllers (MFCs) are used in the semiconductor industry, and key differences between older thermal-based MFCs and newer pressure-based MFCs.
Semiconductor Daily Digest in your inbox