I have some sad news to share. Industry pioneer and legend Aubrey "Bill" Tobey passed away on March 1st. He was a good friend and a great supporter of The ConFab event that we produced. It was always a delight to hear his booming voice on our frequent conference calls and at the event. He always had great insights into where the technology was headed, and great suggestions for potential speakers.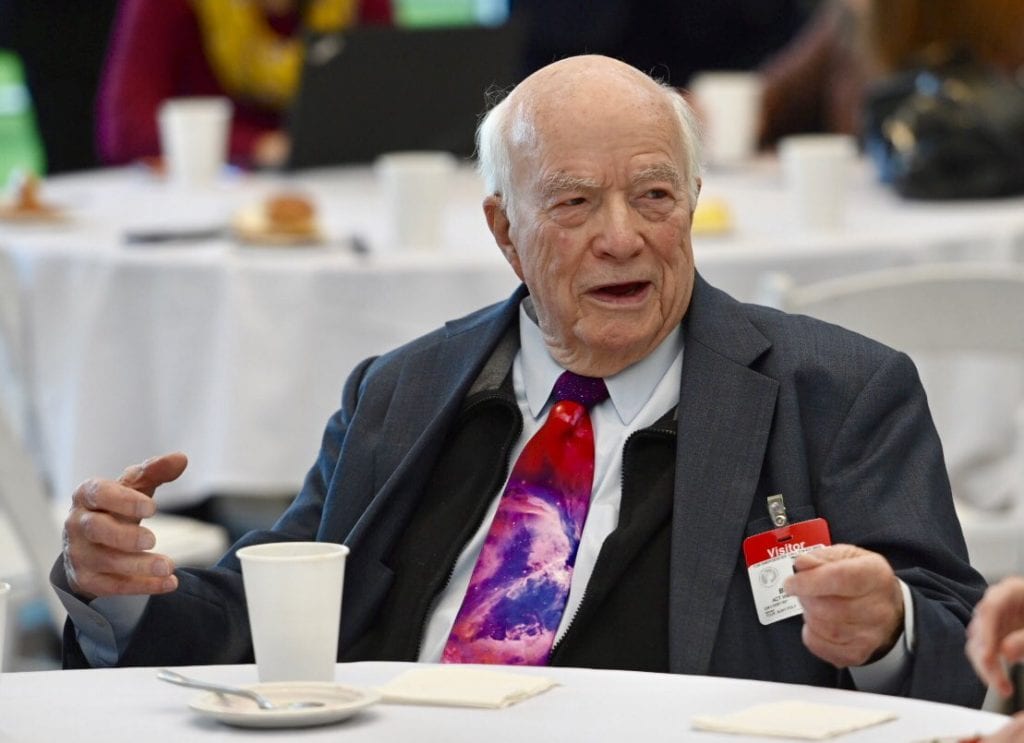 Bill was recognized by SEMI in 2006 with the Bob Graham award for conceptualizing the wafer stepper as a natural extension of the D.W. Mann photorepeater, and for promoting its advantages over the then-popular e-beam direct exposure approach. While at GCA, Bill led the team that developed the wafer stepper, a pioneering technology in wafer processing that led to modern lithography tools. Because of Tobey's marketing presence, the wafer stepper became one of the most significant tools in semiconductor manufacturing. Dan Hutcheson interviewed Bill Tobey in a short clip in The Chip History Center.
Bill also received the Excelsior Award, which is presented to individuals who have made a tremendous impact on the global semiconductor industry and who are graduates of New York educational institutions.
Prior to serving in various technology development functions at GCA, Bill started his technology career as a professor at the University of Connecticut, where he'd earlier received his Master's in Thermodynamics.  He was a graduate of Tufts University, where the US Navy transferred him after studies at RPI.  Bill was a decorated veteran of the United States Navy, having served in Europe in World War II.  He grew up in Albany and was a graduate of Albany Public High Schools.
A few years ago, I came across an article that Bill co-authored that was published in the August 1979 issue of Solid State Technology, titled "The Role of Direct Step-on-the-Wafer Microlithography Strategy for the 80's". At the time, the industry was working with 5 micron geometries and looking to go submicron by 1985. It struck me that so much of what he wrote about then still holds true today (with a change in the numbers of course!). Please enjoy this article from an amazing man that was such an inspiration and guiding light for the semiconductor manufacturing industry. He will be missed.