By Andreas Aal, CARIAD SE, Wolfsburg, A Volkswagen Group Company, Lower Saxony, Germany; and Antoine Amade, Mark Puttock and Jennifer Braggin, Entegris, Inc., Billerica, MA
Automotive demand growth for semiconductors historically has been strong. Between 2010-2019, the market grew at a 7% compound annual growth rate (CAGR). Although automotive semiconductor sales declined approximately 10% in 2020 from the impact of COVID-19 [1], sales are expected to bounce back 18% in 2021 [2]. In the long-term, it is estimated that automotive semiconductors will grow a healthy 7% annually from 2019-2026, and by 2030, nearly 50% of the costs to manufacture a car are currently projected to be related to electronics. This is being driven by the electrification of vehicles and the increasing level of autonomous driving. It also has made the automotive industry increasingly focused on the quality and performance of chips that go into vehicles. As we move into a more electrified and automated reality, sustainability of the system, including robustness, resilience, reliability, and functional safety, are all concerns of automakers. Functional safety is of upmost importance, as best described by the automotive zero fail strategy that was historically called "zero defect strategy." Protecting drivers against the unintended consequences of a system malfunction goes well beyond the standard practices of routine testing, software simulations, and electronic system modeling. State-of-the-art electrical test coverage for Systems on a Chip (SoCs) is going up to 99.4 % [3], leaving 0.6 % of billions of transistors untested. Now, more than ever, automakers must dig deeper into their supply chains to identify and eliminate the root causes of potential hazards, some of which may be created during semiconductor manufacturing.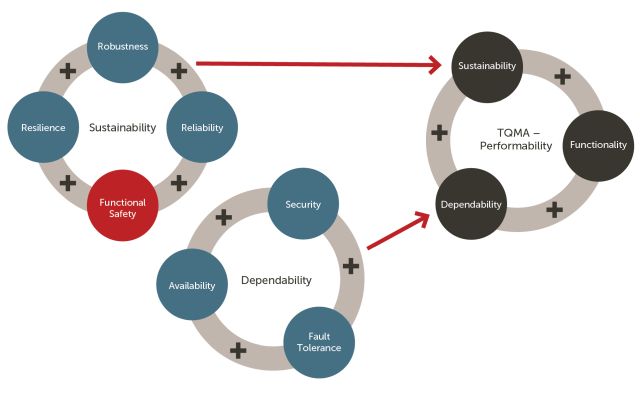 To truly address functional safety from a systems perspective, it is essential that the automotive industry and semiconductor manufacturers start working jointly on quality assurance and creating frameworks that improve functional safety from the beginning of the process (design) to the end of the process (the useful life of the automobile).
Click here to read the full article in the April/May issue of Semiconductor Digest.