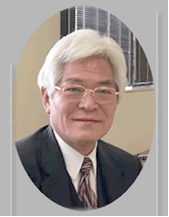 Sadly, I just recently learned from the UCPSS 2016 website that Ohmi-sensei—Professor Doctor Tadahiro Ohmi—passed away in Sendai on 21 February 2016. As the guru of ultra-clean technology, he established the global Ultra Clean Society in 1988, founded the International Symposium of Semiconductor Manufacturing (ISSM) in 1992, served as program committee member of the UCPSS between 1992 and 2006, and was an IEEE Fellow. Ohmi was a Professor of New Industry Creation Hatchery Center at Tohoku University, after serving as a Professor at the Electronic Engineering Department, School of Engineering at Tohoku U.
Ohmi was most famous for asserting that IC manufacturing yield could be 100% if only every tool and tube in the fab were built with ultra-clean surfaces, and if all direct-materials and fluids flowing in the fab were ultra-clean. In the 1980s when IC designs and fab processes were relatively simple and HVM yields were in the 30-60% range, huge improvements came from removing "random" particles from dirty surfaces. Soon enough by the mid-1990s  "clean enough" was found to be the pragmatic response to the experience of diminishing returns after yields were in the 90% range. Most famously for posterity, in 1993 Ohmi edited "Ultraclean Technology Handbook: Ultrapure Water, Vol.1".
I first met him when UltraClean Technology, Inc. (UCTT) was founded in California in 1996 to weld ultra-clean steel from parent company Mitsubishi in a Class-1 cleanroom, and he was the genius bringing his vision of a better world to the rest of us. However, eventually UCTT separated from Mitsubishi and added Class-100 and Class-1000 assembly areas to provide "clean enough" technology…heresy to the Guru of ultra-clean; I never met him again when I worked for the company as a product manager in 2004.
As covered by EETimes in 2002, Ohmi could clearly see that something new was going to be needed in fab technology, but his vision for a way forward was an unrealizable dream:
Ohmi said his comprehensive process, from design through chip making, would create devices with 10 times better performance than today's chips. At the same time, he said, it would squeeze design and production time to 1/40, clean room space to 1/5 and production cost to 1/10 of what's now required.
Throughout his career he continued to look for breakthroughs to enable new generations of semiconductor manufacturing technology, recently supervising a project to develop a "next-generation flat panel display."
An extraordinarily prolific inventor, his name is on an astonishing 592 issued US patents, based on 795 US applications filed, the most recent on December 21st of last year.
—E.K.