Smaller and smaller, but more efficient and more powerful – these are the challenging requirements that semiconductor manufacturers face in a market where demand is soaring. To add to the pressure, new production processes are ratcheting up the pace. In this interview, Robert Hillinger, Business Development Manager at Kistler, explains how dynamic force measurement sensors can tap previously unused potential in the semiconductor production process – the key to boosting efficiency and improving quality.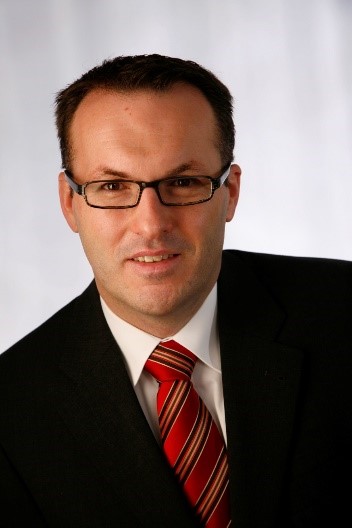 Q: Mr. Hillinger, semiconductors are seen as the raw material for digitalization. What challenges are microchip manufacturers facing right now?
A: Microchips are core components in a huge variety of products. We carry them in our pockets and purses, they help us drive our cars, and industry needs them to automate production. The requirements vary depending on the application area: in smartphones, the available space is a critical factor – whereas in cars, the electronics have to withstand extreme temperatures in some cases. At the same time, microchips have to meet ever-increasing expectations for efficiency, performance and power. This combination of requirements presents huge challenges for semiconductor manufacturers – going far beyond the issue of supply bottlenecks. These problems can only be overcome if quality continuously meets the highest standards, and if new scope for optimization is consistently exploited. The key to success: maximum control of the processes.
Q: What are the main factors that influence quality?
A: The production processes are complex and challenging. Semiconductor manufacturing involves a large number of steps that require several months before a microchip is produced. Each individual step, together with its parameters, is monitored so as to achieve the maximum possible yield. Mechanical stress is one of the critical variables that can damage the wafer and the microchip during many stages of the production process. To give you some examples: it can occur during front-end semiconductor production processes such as grinding, polishing or delaminating the wafer, and also in back-end processes such as bonding, sorting and testing. Mechanical stress can lead to invisible damage such as fine cracks. This damage can reduce the products' reliability. The causes include wear on machines and servo motors as well as malfunctions and changes to material properties. This is why dynamic force measurements are a crucial factor in detecting and compensating for these deviations.
Q: How does dynamic force measurement differ from other quality assurance methods?
A: Optical measurement technology and final testing of the manufactured semiconductor products both play major parts in achieving high yields. However, dynamic force measurement sensors offer an additional advantage: they make it possible to detect invisible deviations and measure mechanical forces during every step of the production process. In combination with evaluation electronics, these sensors allow users to control and monitor the forces, and then to document them and carry out further analyses. But first and foremost: the data provides the basis for ongoing optimization of the production processes so that manufacturers can increase their yields.
Q: Alongside the need to improve quality, the industry is under constant pressure to come up with innovations. Which trends are generating impetus for dynamic force measurement?
A: Anyone who uses a smartphone can see that these devices are becoming flatter and thinner all the time – but they're also getting more powerful and efficient. The microchips needed to achieve these advances, and their conventional production methods, are now reaching their limits. New manufacturing processes – with Advanced Packaging, for instance – require extensive process monitoring. This is where force sensors from Kistler come into play. They are based on the piezoelectric effect, which allows extremely precise and highly sensitive measurements. The industry agrees that additional measurement technology is essential to keep on increasing process reliability for these new manufacturing methods.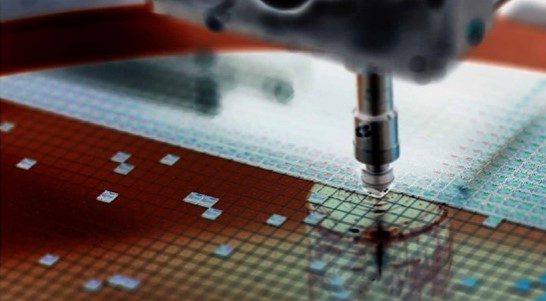 Q: What feedback have users given thus far?
A: Better process control is a hugely important issue for customers. Especially during a period when chips are in short supply, it's essential to keep on boosting yield and reducing scrap. Technology helps to achieve these goals. Thanks to the measurement data, for example, every article produced is traceable – and that's particularly interesting for the automotive industry. At the same time, the technology helps to boost productivity. Servo drive control with the help of the force parameter means that process speeds can be increased while maintaining the same degree of precision. Force measurement technology opens up scope for users to sound out the limits, one step at a time, so they can maximize their machine efficiency.
Q: Force sensors require a high degree of system integration, and that also calls for close coordination with customers. How does Kistler approach this?
A: Kistler's customers fall into two categories: semiconductor manufacturers themselves on the one hand, and manufacturers of equipment for semiconductor production on the other. These series machine manufacturers produce anything from 20 to 200 machines each year. Even in the design phase for these plants, we already discuss the best way of accommodating the sensor technology with our customers. Every machine model is different, so each one has to be considered individually. In this context, we see ourselves as consulting engineers who help our customers to integrate the measurement technology – with the goal of securing competitive edge for their plants.
About the Kistler Group
Kistler is the global market leader for dynamic pressure, force, torque and acceleration measurement technology. Cutting-edge technologies provide the basis for Kistler's modular solutions. Customers in industry and scientific research benefit from Kistler's experience as a development partner, enabling them to optimize their products and processes so as to secure sustainable competitive edge. Unique sensor technology from this owner-managed Swiss corporation helps to shape future innovations not only in automotive development and industrial automation but also in many newly emerging sectors. Drawing on our extensive application expertise, and always with an absolute commitment to quality, Kistler plays a key part in the ongoing development of the latest megatrends. The focus is on issues such as electrified drive technology, autonomous driving, emission reduction and Industry 4.0. Some 2,000 employees at more than 60 facilities across the globe are dedicated to the development of new solutions, and they offer application-specific services at the local level. Ever since it was founded in 1959, the Kistler Group has grown hand-in-hand with its customers and in 2021, it posted sales of mCHF 411. About 7% of this figure is reinvested in research and technology – with the aim of delivering better results for every customer.